La Lucha Libre: Mexican wrestling
During a trip to Mexico and especially Mexico City, reserve an evening to go and see a Mexican wrestling match that is more commonly known as Lucha Libre, the "free wrestling".
A true tradition, Lucha Libre is also an art that is now an integral part of Mexican popular culture. In addition to the fights, turned into shows, it is all the excitement around the ring that is captivating.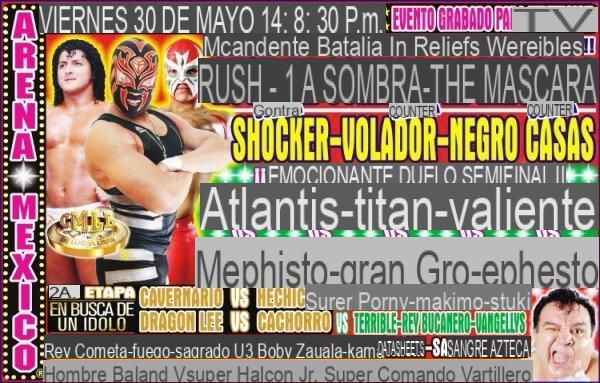 A poster (cartelera) presenting the program of an evening -
The fights take place at the Arena México or the Arena Coliseo in the Cuauhtémoc district every Tuesday and Friday, around 7:00-7:30 pm. Inside, after having a shot of tequila, you will feel the stage shake with the excitement of the audience while the lights will be waving to welcome every wrestler in the ring.
They often wear their emblematic mask representing the life of the luchador. The fights are very fast and less violent compared to those of American wrestling. The Lucha Libre is distinguished by its aerial and spectacular side. The show lasts a total of 2 to 3 hours.
Be aware that you can book your evening to attend Lucha Libre matches in Mexico City by booking online. This will only cost you 23,40 € and will include :
Admission to the fighting arena in Mexico City.
A shot of Tequila before the fight starts.
Accompaniment by a guide
Pick-up and drop-off from your hotel in Mexico City
You could go alone, but it is better to take advantage of this kind of service. You will avoid any traffic, misunderstandings and safety problems, especially if you are travelling alone or if you are two girls for example. However, if you wish to go alone, there is a metro stop very close to the arenas where the Lucha Libre parties are organized: Metro Cuauhtémoc (line 1).
Inside, the price of food and drinks is relatively low.
Have you ever been to lucha libre fights in Mexico City or anywhere else? What was it like?