A charming XNUMXth century palace located between Paris, Mont Saint Michel and the main beaches of northwest France - Le Château La Chenevière - is an excellent accommodation option for travelers looking for where to stay in Normandy with sophistication and comfort.
Paris is a party, the French Riviera is a spectacle, but there are other surprising regions in France that in my opinion deserve to be on your route or travel schedule. THE Normandia is one of them! The local culture is rich and there is an extensive list of attractions and places to visit. I recommend you rent a car and discover the region for a few days or even a weekend and get to know the Château La Chenevière
That's what I did in September to see one of the iconic places in the area. We rented a car and hit the road on Friday at the end of the day and returned on Sunday after sunset. The destination: the Château La Chenevière, a five star hotel located in a beautiful park close to Port-en-Bessin and Omaha Beach.
An escape from the super-cool madness of Parisian life. I'm going to tell you everything and give you the tips, but I'm going to break it down to make it easier to read?
Haven't taken out your travel insurance yet?
How about buying at a discount? use the coupon FORTRAVELOVERS and get 5% off.
Click here and check it out!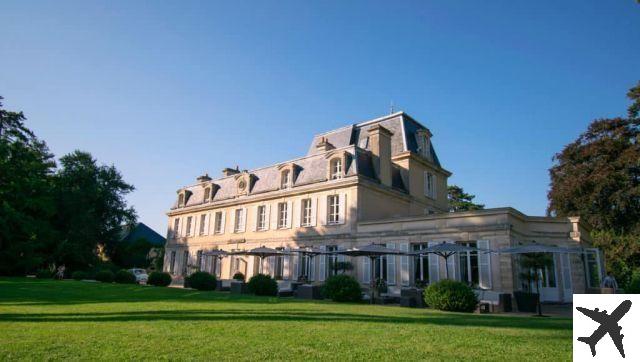 Check in
We arrived after the scheduled time (15 pm) and the check-in procedure was done at the reception of Château La Chenevière. Passports, booking confirmation, basic parking questions, timetables, etc. Everything normal.
Unexpected: a review about España. Dennis who works at the hotel is a Frenchman who loves España, he has visited our country more than 6 times and just like me he is in love with Salvador. After the chat, he accompanied us to the room and showed us some details such as the functioning of the safe, minibar and the internal temperature system. Some people don't like this personal escort to the bedroom, but I do. There are so many buttons all over the place that I prefer it when someone shows practically how to use them all.
Handwritten card (chic!) and caramel candies (typical of the region) completed the moment of arrival.
Location
O Château La Chenevière is located in Escures-Commes in Port-en-Bessin. From Paris it takes approximately 3 hours by car and 4 by train – the nearest station is Bayeux, located 10k from the hotel.
They offer an extra shuttle service and can help you after you make the reservation.
A room full of history
O La Cheneviere offers several types of suites – there are five categories of accommodation – each room has different decor and details, which I find super interesting. There is also a separate maison of more than 150 meters which is located in an annex building. Good choice for large families.
I literally took a trip and wondered who has slept in the premises and rooms of this castle. That's because La Chenevière was, for more than a century, the property of the Gosset family – the important surname of several French architects, philosophers, artists and politicians.
In addition to the family overhead, the chateau also became one of the HQ's of high-ranking German officers during World War II. They created the telecommunications points and used the space as a storage/garage for cars, motorcycles and other machines used for fighting. Lots of history! It was only in 1988 that the couple Marie-François and Thomas Dicker bought the place and decided to create a prestigious and luxury hotel.
I stayed in a very comfortable and pleasant standard room. I really felt like I was in a room in a French castle. Extremely comfortable king bed, plasma television, wardrobe, safe, minibar, a dining table overlooking the garden, a charming desk in a classic interior setting with a French country touch.
The bathroom has a shower, shower and refreshing and fragrant amenities created by the renowned Nuxe Paris.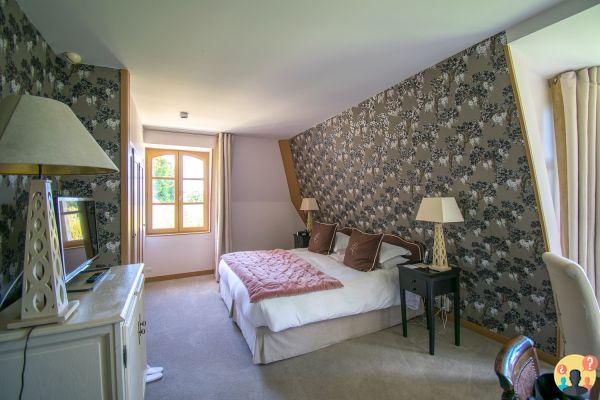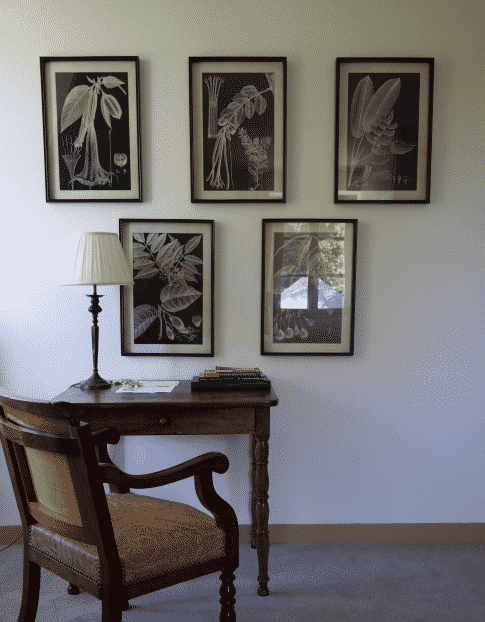 Facilities and areas of Le Château La Chenevière

There are several beautiful outdoor and indoor environments. Lounges with tables, sofas and cushions and works of art enchant and are almost an invitation to stay. Outside, nature is the main protagonist. Every corner seems to be made to sit and admire. It's to relax and enjoy the time passing by. It's all very quiet, confidential and pleasant.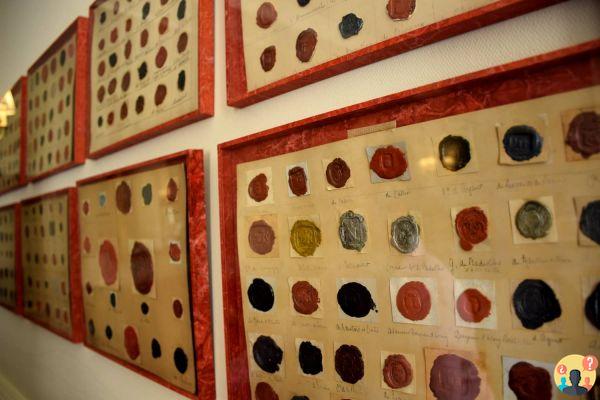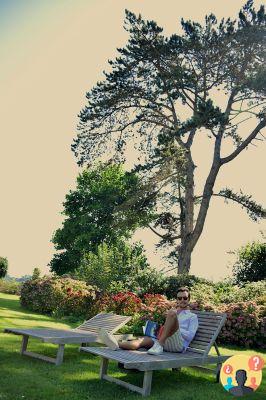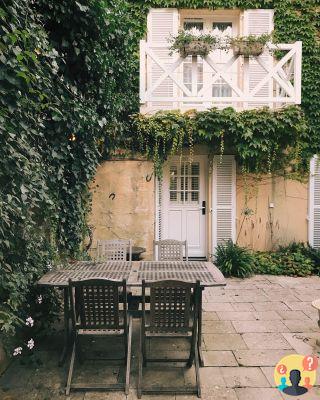 On the ground floor are the reception, an anteroom with interesting books and armchairs that hug you, a bar and the lounges of the The Botanist, the hotel's gastronomic restaurant, where breakfast is also served. I'll talk more about the dining experiences below.
In the basement is the Zanzibar – a kind of hidden bar/game room – filled with works, articles and travel souvenirs from the owners of Château La Chenevière. An incredible cabinet of curiosities with a bar you can trust. You help yourself, if you want, and you are super comfortable.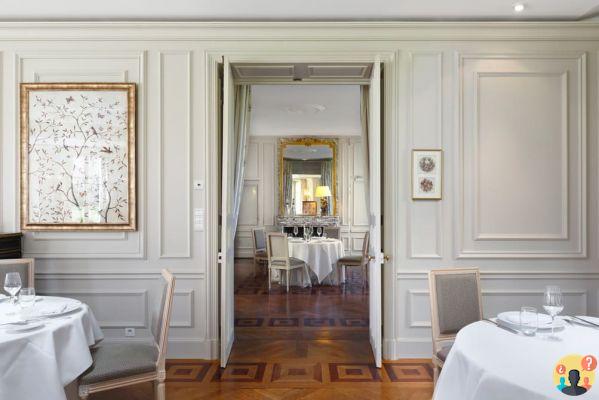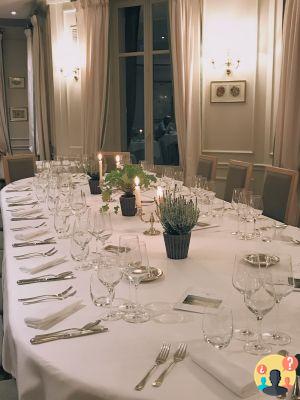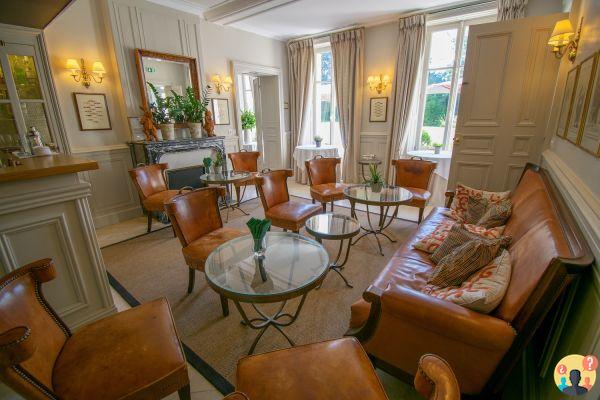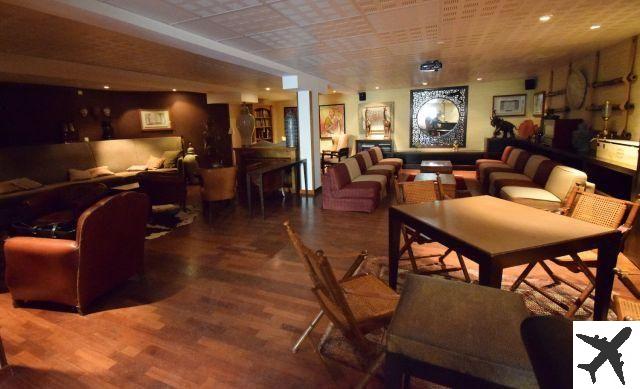 What I enjoyed the most was the outside and the pool. The pool area is beautiful and formed by the contrast of the exuberant nature with the glass and stone construction, where the hotel's other restaurant, called The Little Garden – excellent option for lunch.
I loved the Vegetable garden – which is what they call a vegetable garden here in France. The space is very well taken care of. There they grow most of the food used in the dishes served at the hotel. Tomatoes, lettuce, chives, basil, arugula, etc. – All planted and grown there in a homemade and organic way. Even the delicious honey is fait Maison, ie produced on site. It impressed me a lot.
More:
Concierge Service
Laundry
Selection of French and international newspapers
Fitness room (I didn't go, but I thought it was pretty fair and cute)
Private tours and tours
Massages and spa treatments
Bicycles available to guests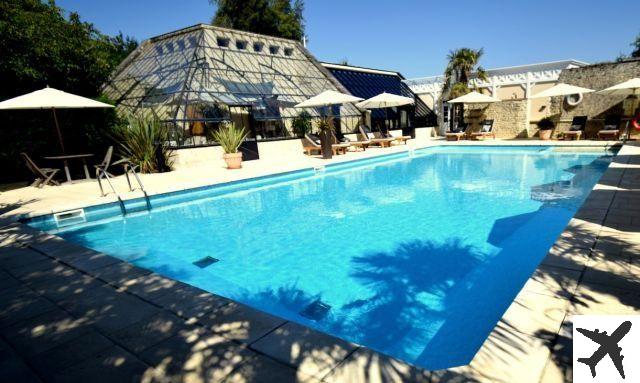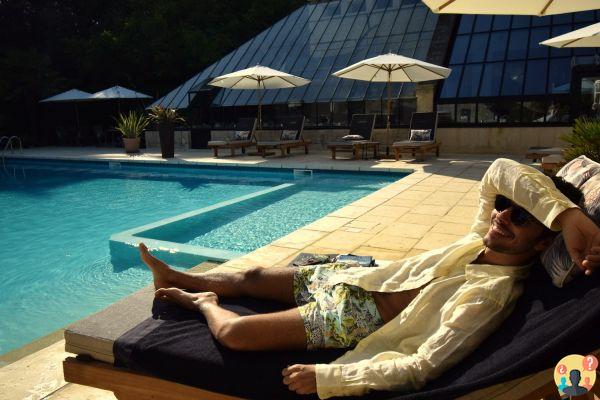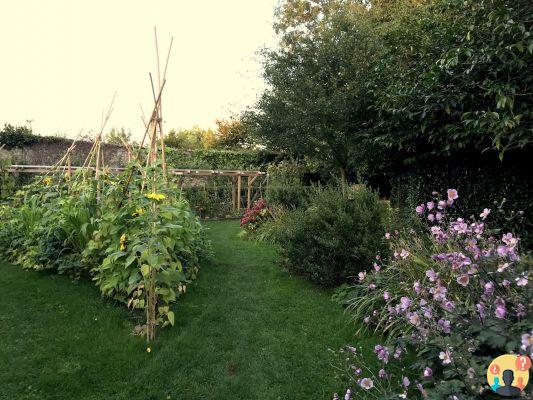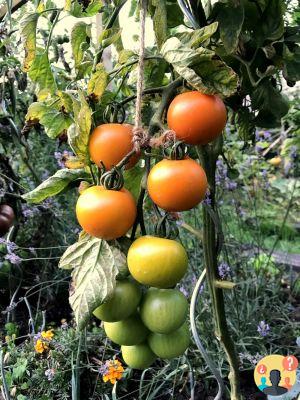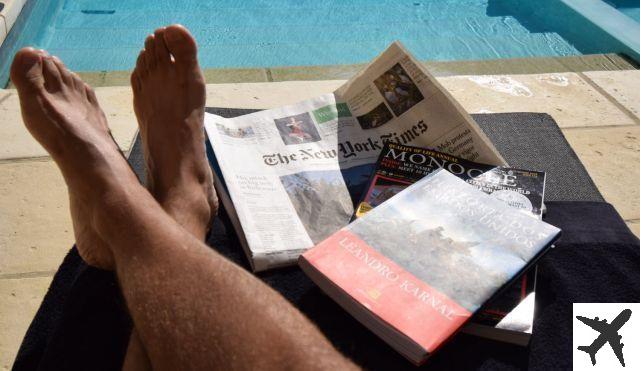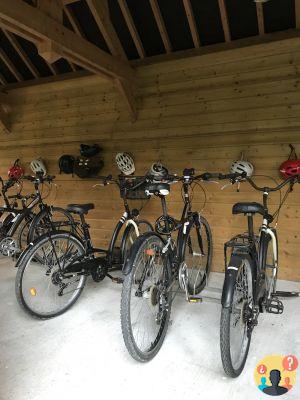 Breakfast
Breakfast with very French and American options. Typical French petit déjeuner like pain au chocolat, cereal and grain bread, croissant, of course, are served on the table with fruit, jams, various cheese and ham options. In addition to a good selection of cereals, yogurts and juices. There is also a menu with hot drinks and eggs options – you choose them as you prefer. I ordered French omelet (emmental cheese and ham) one day and scrambled eggs with tomatoes the next.
Five-star details: flower arrangements with various lilies and orchids, silverware and porcelain from Limonges – a French region known worldwide for producing the finest porcelain in the world.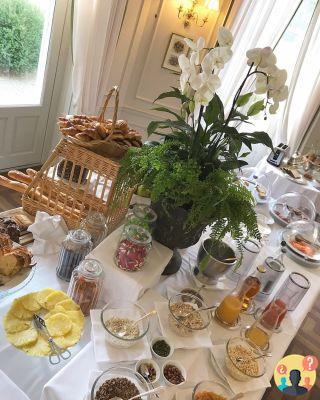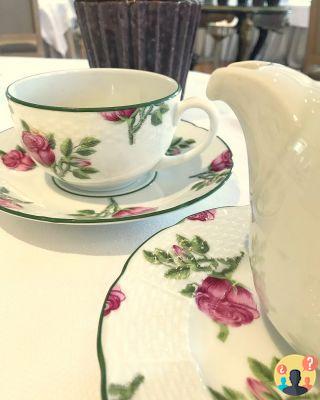 Jantar no The Botanist
the haute cuisine of The Botanist, the gastronomic restaurant at the hotel La Chenevière, is led by French chef Didier Robin. It proposes a seasonal menu to enjoy the best foods of each season - all carefully produced in the hotel's region - also highlighting the sustainable, organic and "short circuit" culture, guaranteeing the freshness of the dishes and the survival of small local producers.
We followed the chef's recommendations and went with the discovery menu. To start we order delicious drinks – o La Chenevière – Champagne, apple and peach juice and the Tip of the Iceberg with raspberries from the garden, cider ice and champagne. Followed by amuse-bouche (small starters to whet your appetite) as good as the cocktails.
We tasted: as a starter the foie on artichoke bed with pesto and flowers. The main course was the riz de veau with eggplant on a bed of courgettes with foie gras mousse. The French side had a round of delicious cheeses, a salad with hazelnut oil and we finished with a super refreshing and wonderful dessert called Le Vacherin Melon-Framboise – a meringue with almonds, raspberry confit and verveine and lemon ganache in raspberry juice. with melon sorbet.
The menus vary as prices between 57, 75 and 95 euros, without drink. Drinks cost around 19 euros.
If you are planning a trip to this region, now you know where to stay in Normandy and definitely where to eat too. I highly recommend the hotel and the restaurant. See the menu and more details here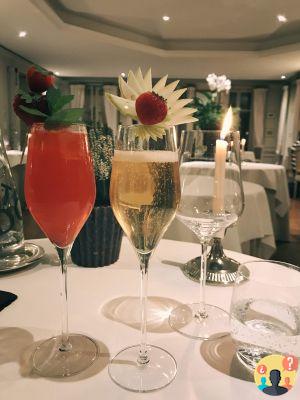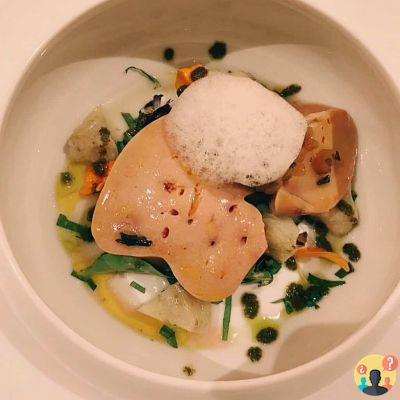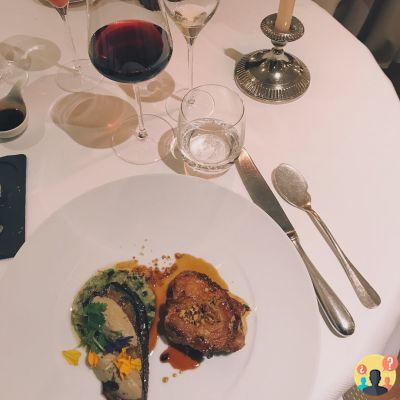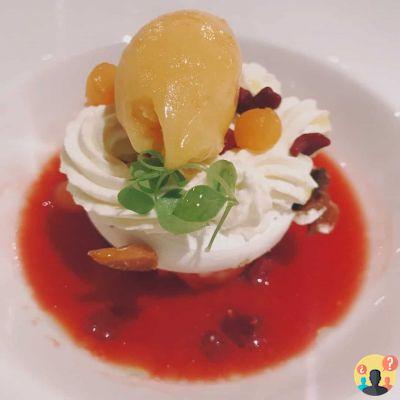 Curiosities
O Chateau La Cheneviere It has a very rich historical heritage. Long before being a hotel and housing officers during the war, since the beginning of the XNUMXth century, in its current location, it had functioned as a large hemp production field – which at the time was used for the production of fishermen's clothes.
The heritage of caring for the land is direct and still present today. The French in general know very well how to keep the codes and tradition of yore and turn what would smell like mothballs into gold dust. As I mentioned in the fourth paragraph, the Château was a key point for German communications. In 1944 Frenchman Armand Lapierre, a member of the Réseau Alliance, entered the site and destroyed the enemy's lines of communication – the episode became known as the Grande Coupure. In the hotel there is a plaque dedicated to the great act that helped the Allied base against Germany. Traveling is culture!
The hotel has the seal and has been part of the Small Luxury Collection chain since 1992 and is on the list of recommended places to stay in Normandy by Cond Nast Traveller. They have also received other awards from Trip Advisor and Trivago.
O Chateau La Cheneviere It is also an excellent choice for weddings. By the way, when I was there, there was an intimate and pleasant French wedding. As the spaces are wide, I only saw a little of the assembly and the cars that arrived. A dream to get married in such a place, isn't it?
Many works of art and interesting travel articles decorate the hotel's rooms. It is very interesting to observe every corner and try to travel with the pieces collected from Africa, Oceania, India and so on. I loved the rabbit collection…they are everywhere.
During the summer the hotel promotes some brunches with Jazz. It must be a show!
Pricing
Daily rates, as in almost all hotels, vary according to the period, category, channel and booking date. Rates and other special conditions can be checked directly with the hotel, but you can also get a quote and book here on the website with Booking.com. The average value for a standard double room is 450 euros per night.
MAKE YOUR RESERVATION OR LEARN MORE ABOUT THE HOTEL HERE
Annotate you:

Endereço: Château La Chenevière, Escures-Commes Commes, 14520
Phone: +33 (0)2 31 51 25 25
Facebook: Chateau.la.Cheneviere
Instagram: @chateaulacheneviere
*** Our columnist Luis Felipe stayed at the invitation of Château La Chenevière***
Still want to know more details about the hotel, see the video below. You will fall in love with this luxury.
Already know where to stay in Normandy and now want to know what to do during your stay?
Two recommendations to enjoy the day:
Visit the citadel and port of Port en Bassin and hike along the cliffs in the area. It's a light and pleasant ride. At the edge of the beach you will find an amazing floor made of shells. I had never seen anything like it.
visit to Omaha Beach, where the American allied troops landed on June 6, 1944 – that day became known as D-Day. It was the largest sea invasion in history that contributed to ending the Second World War that haunted the world and destroyed France.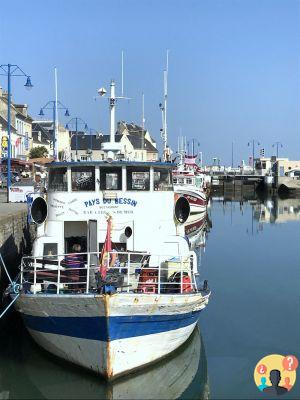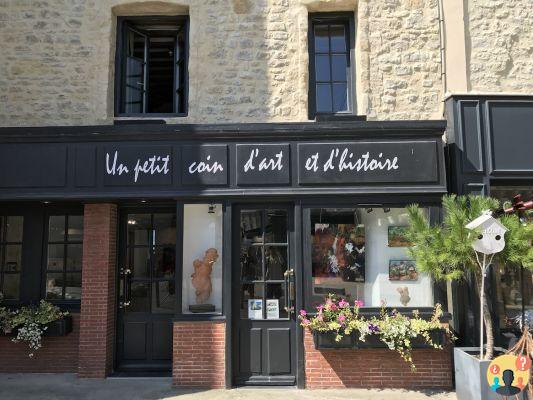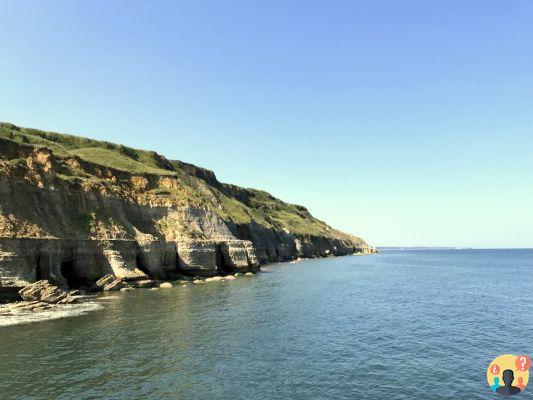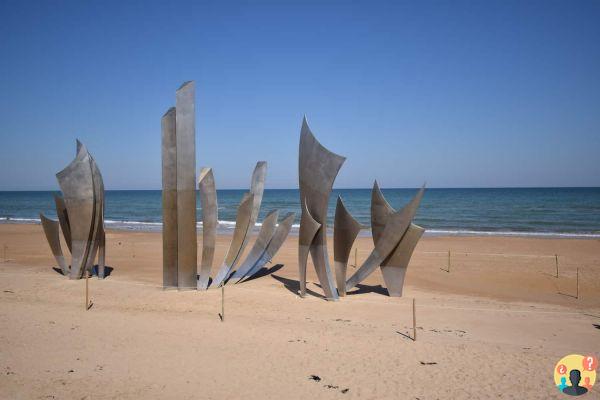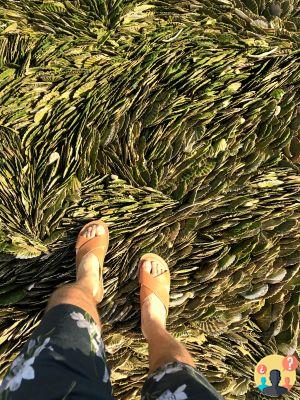 So, do you already know where to stay in Normandy?
Find discount hotels in the Normandy region
Did you know that it is mandatory to take out insurance when traveling to France?
If you were thinking about traveling to Europe without travel insurance, be aware that this can become a problem at the time of immigration. So it is good to note a very important tip for those who are planning a trip there: Travel Insurance for any destination in Europe is mandatory.
The reason? It is the Schengen Treaty, which establishes free movement and mandatory travel insurance in 26 European countries. Since we plan so much for the holidays, we create expectations, we invest money, it's not worth risking any setback that could ruin it all. You can check out the stories of our columnists who tell why it is worth taking out travel insurance.
To find good travel insurance deals, we recommend the website Promo insurance. It compares the prices and coverage of the main insurance companies in the world, such as SulAmerica, Assist Card, GTA, Affinity, among others. There, you can check the policies that most have to do with your trip and hire the one you think is best.
As we really like this tool, we got a 5% discount on Insurance Promo for our readers! Just use the coupon FORTRAVELOVERS on the website by clicking here.
Receive a SIM card at your home in España and use unlimited Internet in France and throughout Europe
Are you also tired of only being able to use your cell phone at points that you find Wi-Fi free during the trip? And having to pay per day to be able to use a GPS in the rental car on the trip?
We couldn't take it anymore, especially because we wanted to post real-time photos of our trip on social media. In addition, Google is a great ally to find what we need while on vacation, such as information and places, and you can't just use it where you have Wi-Fi.
So we discovered one of the best solutions to end this problem, that you will no longer have to spend hours of travel in phone stores in the country, speaking an unknown language to get a SIM card. This is one of the tips we love to give our readers: America Chip.
Write it down: The company sends an international Chip to your home in Spain. When you're on the plane, just change your Brazilian SIM card for this international one. You will arrive in France with unlimited internet, using your cell phone at will, as you use in España.
Arriving in France, you can use it all day, anywhere in Europe. You'll save on GPS rentals, Skype credits, and you'll still be able to use social networks, Google, or search for anything on the internet all day. In addition, you can still call your home to send travel news as many times as you want via WhatsApp or Facetime.
Plan your trip:
Get started now by booking your hotel in France on Booking.com
Save time and money searching for the best Travel Insurance with the Seguros Promo comparator! Extra 5% off with coupon: FORTRAVELOVERS
Compare the best prices to rent a car from over 100 rental companies with Rentcars! (Pay in up to 12X! Pay in reais, without IOF)
Leave España with Unlimited 4G Internet!
See more:
What is the best travel insurance for Europe?
Europe Travel Insurance: What you NEED to know before hiring
Where to Stay in Paris: The Complete Neighborhood Guide
Hotel in Avignon, France: Discover La Mirande
What to do in Paris in 2 days
What to do in the South of France?