A Australia It is the country that every Brazilian is passionate about. Land of natural beauty and extreme quality of life, where everyone who visits is enchanted and ends up looking for ways to stay there.
I spent almost four years living and traveling around australia between 2005 and 2009 and of all the nearly fifty countries I have visited, it is the only country where I would safely hit the hammer if I were asked where else in the world would I live if not in Spain.
>> Read all the tips in the post Australia – Complete Country Guide
Be prepared with travel insurance!
Having insurance at the time of the squeeze makes all the difference.
Click here and get yours (use the coupon FORTRAVELOVERS for 5% off)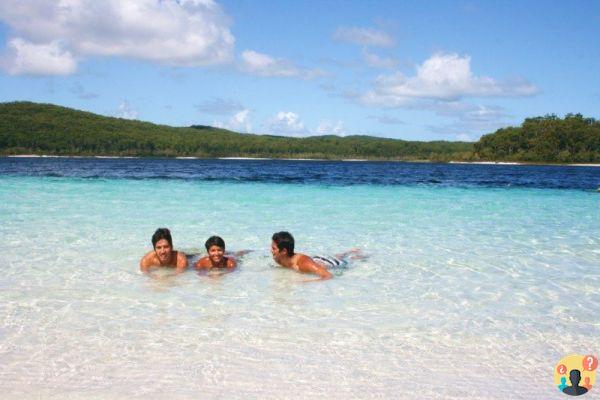 The easiest jobs for those who want to live in Australia
There are some possibilities for you who plan live in australia, what I noticed living there, is that the vast majority of Brazilians were students who ended up getting jobs to pay bills and save a little money to spend traveling at the end of their courses.
Some of these jobs are good and pay well, even if they are considered under-employed around here. Such as being a waiter, bartender, working in a kitchen or construction. These jobs are common and easy to get for students.
When you are enrolled in a school, the Australia allows you to work 40 hours on "fortnight", which means 14 days starting on Monday and ending on the second Sunday, that is, 20 hours a week.
Visas: Sponsor, Points Test and Working Holiday
Many people get through these jobs an opportunity to stay there. They showed their employers their willingness to remain in the Australia. The employer, not wanting to lose the employee, would enter the "Sponsor" process, which consists of the company paying to have you with them, making you a registered employee and having the freedom to work many hours a week and visa to live and reside in Australia.
O Sponsors it is usually directly connected to your qualification or training, and like everywhere in the world, when it comes to getting a job, the better your qualification, the better your chances.
There is another way would be to apply directly for a resident visa. Here, it is possible to enter several other types of work visas. If you are qualified in any area, Australia has a selection system that is known as the "Points Test" which is used to select qualified people to fill "underserved occupations" or simply to measure how qualified and fit you are to remain and work in australia.
The amount of points you need will depend on the type of visa you are applying for, but generally speaking, thinking about a residence visa, your points would be classified according to your skills and education, your age, your English language proficiency, your employment and work experience in Australia, as well as qualifications acquired there. To apply you need to make an online application of interest on the immigration website.
In these almost four years, I stayed for almost two as a student and the other two I stayed on a visa called Working Holiday Visa, unfortunately it is not yet released to the Spanish (however, in New Zealand it is allowed). If you have another passport such as the Italian one, as many Brazilians do, you can apply for this visa. In it you are entitled to live and work in Australia for one year, with the possibility of extension for another year, totaling two years.
You must be over 18 years of age and not yet 31 years of age to apply for this visa. There is no restriction on working hours, but there is a restriction on working time. You can work for a maximum of six months with a single employer and on this visa you can also study and enroll in a course, but this must last a maximum of four months.
The visa is for travelers who want to explore the Australia and even its surroundings, as it also allows you to leave and enter the country as many times as you want during its validity. That is, it is a visa where you end up having a lot of freedom to do whatever you want. THE Australia It's a very desired place for Brazilians, and that's why there are many agencies that give you this assistance nowadays!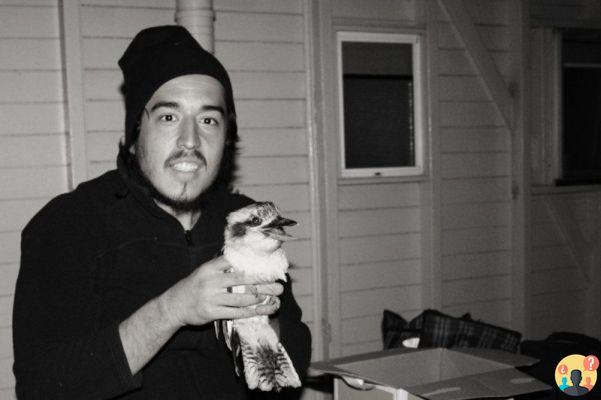 Experience when I lived in Australia
In 2005 I went to Sydney determined to pass a australian college. I took a one-year course in Marine Biology and Zoology, as I have always been passionate about diving and nature. To enter this course I had four months to pass the IELTS.
I already knew how to speak English so it ended up working out with a lot of study and determination. During this period I worked in restaurants, for event agencies, I worked as a painter and also as a cleaner. After this course, my visa would expire. That's when I applied for the Working Holiday Visa.
I have a foreign passport and luckily I was able to apply for a year and traveled and worked Australia. That year, I spent three months working on a watermelon plantation, it was an incredible three-month experience.
To obtain the second year of this visa, the Australian government asks for at least three months of work in a sector where the country is lacking, which consists of mining, farms and harvesting work. So as soon as I got the visa, I went to a farm to secure my second year of visa!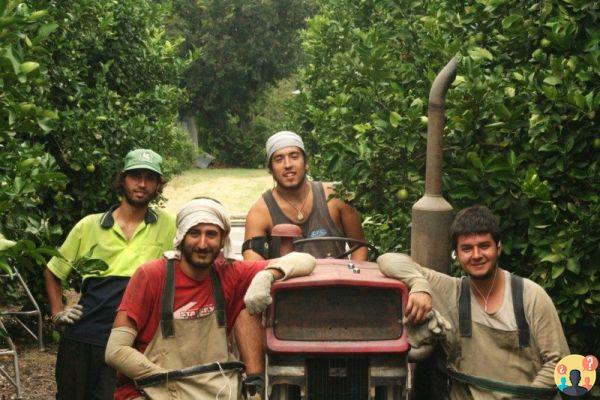 With the second year guaranteed I started to travel around Australia. I only saw the east coast, between Sydney and Cairns, in a unique experience that changed me and marked my life forever. I ended up spending a whole year working on farms, spent six months living in a campervan alone, isolated in the middle of nature.
A very exhausting experience both mentally and physically, but very rich in my training. In addition to the three months harvesting watermelons, I also spent six months harvesting oranges, tangerines and lemons. In addition, I lived three months in grape fields and three weeks with pumpkins.
I also worked a lot in restaurants, washing dishes, then as a cook's helper and also as a cook. I was a painter and I also worked four months building swimming pools.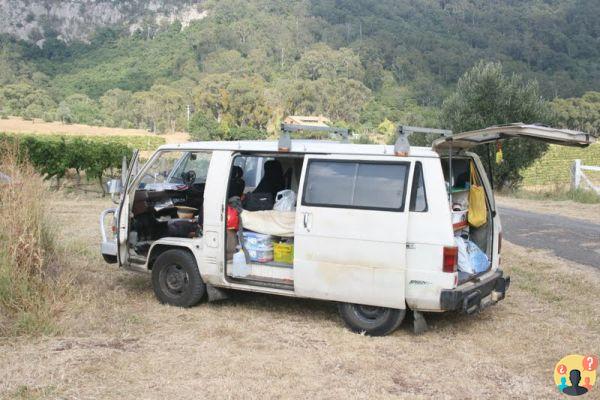 I even earned salaries that varied according to the job, but as a janitor and washing machine I earned a minimum of 10 dollars an hour. Jobs for event agencies, where I worked as a waiter for example, the rates were 18 dollars an hour on weekdays, 21 dollars on Saturdays and 25 dollars on Sundays. Yes, I loved working on Sundays!
The job that paid me the most in Australia it was on the farm, at the time I lived in a van, I didn't pay rent and earned the equivalent of the amount of fruit I picked. For example, for half a ton of gossip I could earn up to 120 dollars, but it depended a lot on the plots of the farm.
Prices per half ton ranged from 80 to 120 dollars. He spent six months working on these gossip farms, and in the second month he was an expert and was able to harvest between one and a ton and a half of fruit a day.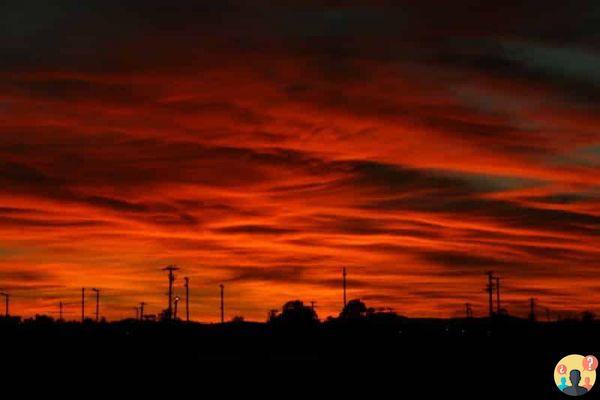 I had many and varied very cool experiences. At the end of that second year I left the Australia and I've been missing you ever since. It is a serious love relationship that I still plan to reactivate.
Is that you? do you want to live in australia? Tell us!
Australia Travel Insurance
Taking out travel insurance for Australia is an excellent way to ensure a smooth trip and avoid worries. Having the assistance of insurance gives you the peace you need to enjoy your destination and know that you have support if you need it. Also enjoy our Insurance Promo discount coupon. - SEE PRICES
Receive a SIM card at your home in España and use unlimited Internet throughout Australia

Are you also tired of only being able to use your cell phone at points that you find Wi-Fi free during the trip? And having to pay per day to be able to use a GPS in the rental car on the trip?
We couldn't take it anymore, especially because we wanted to post real-time photos of our trip on social media. In addition, Google is a great ally to find what we need while on vacation, such as information and places, and you can't just use it where you have Wi-Fi.
So we discovered one of the best solutions to end this problem, that you will no longer have to spend hours of travel in phone stores in the country, speaking an unknown language to get a SIM card. This is one of the tips we love to give our readers: a America Chip.
Write it down: The company sends an international Chip to your home in Spain. When you're on the plane, just change your Brazilian SIM card for this international one. You will arrive in the United States om unlimited internet, using your cell phone at will, as you use in España.
Arriving in Australia, you can use it all day, anywhere. You'll save on GPS rentals, Skype credits, and you'll still be able to use social networks, Google, or search for anything on the internet all day. In addition, you can still call your home to send travel news as many times as you want via WhatsApp or Facetime.
Plan your trip:
Get started now by booking your hotel in Australia on Booking.com
Save time and money searching for the best Travel Insurance with the Seguros Promo comparator! Extra 5% off with coupon: FORTRAVELOVERS
Compare the best prices to rent a car from over 100 rental companies with Rentcars! (Pay in up to 12X! Pay in reais, without IOF)
Leave España with Unlimited 4G Internet!