Traveling is a great way to reduce the stress of routine and still provide unforgettable memories with your family and friends. However, due to lack of money, realizing this goal may seem impossible. But that's why there is travel financing.

With this type of credit on your side, you have the freedom to travel more smoothly. Although it is not a modality that covers all the costs of the trip, financing offers several advantages that can be interesting for that moment of leisure that you want to have one day.
Therefore, you will check in this article the main information involving this type of financing, its characteristics, the banks that provide this credit, in addition to some travel tips that are essential and much more.
What is travel financing?
Travel finance is a line of credit that can finance part of the cost of your trip. Generally, it offers a repayment period of up to 48 months, depending on where you go to apply for this financial solution.
Therefore, this partial financing is able to cover the most basic expenses of your trip, such as accommodation, sightseeing and airline tickets.
The other expenses that will also be part of this experience (food and shopping, for example) cannot be financed with the help of this modality.
This is where the importance of having good financial planning comes in. That's because, with the help of an expense spreadsheet, you know exactly how much you can spend or not, and you still have the opportunity to add extra income by cutting some expenses.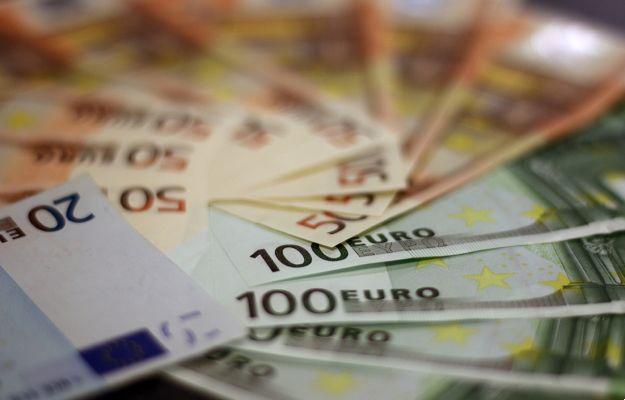 How does travel finance work?
This financing guarantees the customer that he can take a trip without the need to pay everything in cash.
So, when you have your travel package ready, you should go to a bank that offers this modality to find out about the conditions and try to negotiate the number of installments and the amount to be paid every month.
In addition, in most cases, in travel financing, the customer can make the first payment on this line of credit between 15 and 90 days after contracting the service.
Also remember that it is important to maintain a rigorous organization of your personal finances, both so as not to delay the payment of installments and to reserve money that will be useful for your purchases on the trip, since the financing does not cover these additional expenses.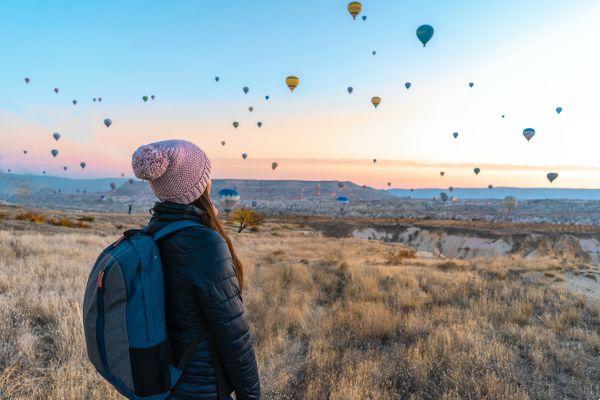 Does every bank approve travel financing?
Once you decide which is the best line of credit, you can follow the hiring step by step indicated by the bank.
With that done, the responsible institution will check if there is any credit restriction linked to your name and that might prevent you from taking out travel financing.
In other words, it will evaluate several items:
Analysis of registration data;
Constraint analysis;
Credit profile analysis;
Income commitment analysis;
Document analysis.
"If you go through all these steps without any problems, the partial financing will be approved and the money will fall into the bank account indicated by you."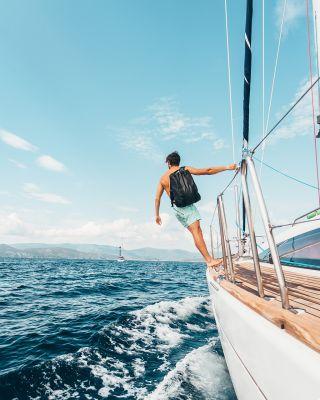 Requirements to apply for travel financing

Travel finance can be used by anyone over the age of 18. Regarding the documents that will be requested, they may be different depending on the travel agency, financial institution and bank.
However, the most common personal documents that will need to be submitted by you are:
identification document
Proof of residence issued within the last 90 days;
Updated proof of income from the last 90 days. It can be a bank statement, benefit or payslip, for example.
How to plan with travel financing?
Although travel financing is an advantageous alternative to reduce travel expenses, you have to plan ahead to ensure that leisure time with your family and friends is not hampered by lack of organization and money.
By the way, the timely payment of the installments of this financing is fundamental to not accumulating more debts. So, before packing your bags, look for get your financial life in order with some valuable tips to make the trip unforgettable:
Create a financial spreadsheet
Evaluate travel expenses
Plan your purchases
Avoid sweating your credit card all the time
buy foreign currency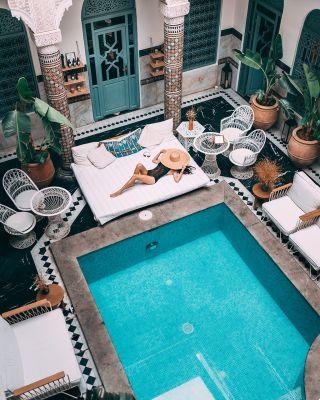 Create a financial spreadsheet
The first step, and one of the most important for your trip, is to have a financial spreadsheet by your side. This tool, in addition to being relevant even for your routine, becomes extremely essential to not let expenses get out of control.
When investing in financing, you must detail all travel expenses. Not just the most basic ones, such as food and groceries, but also consider the value of the installments and the number of months it will take to pay off the credit line.
The most interesting thing in this case, therefore, is to make a spreadsheet divided by the name of each expense and the respective amount that that expense has or will have.
It is worth remembering that this spreadsheet can be as personalized as possible, including the value limit for each meal to be made, the daily amount available to buy souvenirs, among other items that may influence the trip budget.
Here at Vida de Turista, Thiago has provided a spreadsheet within the trip planning kit to help readers in this regard.
Evaluate travel expenses
With the help of the financial spreadsheet, you can now analyze your day-to-day expenses and the expected expenses for the trip.
Through this more critical look, you will begin to realize what can be cut to ease your budget further and thus contribute to making an emergency reservation for the trip.
It's normal, for example, to want to travel to Paris thinking that just airfare and hotel is enough, but there are many other expenses involved.
Below we have brought some travel expenses for you to evaluate:
Airline tickets;
Fuel;
Purchase of medicines and trips to the hospital (in case of any personal or family emergency);
Travel insurance;
Travel chip;
Type of transport you and your family will use the most during your stay at the destination (subway, bus, Uber);
Tours;
Meals (breakfast, lunch, dinner and snacks);
Accommodation;
Shopping for souvenirs;
Parking;
Purchases for personal use.
Plan your purchases
Define very well what will be the purchases that will be made during the trip with family or friends. Try to decide together with the people who will go with you the maximum amount of personal or joint expenses.
In this way, avoid distractions on the trip and purchase only the products and services that were already stipulated in the financial spreadsheet. This will help you to be more objective when choosing what to take home.
Avoid using your credit card all the time
The conscious use of your credit card will make all the difference for your trip, also because if you manage to use it only in emergency situations, you won't run the risk of not being able to pay the bill later.
Take this financial product more as a payment option and do not make all your purchases through it.
Here at Vida de Turista we also wrote an article that talks about the best credit cards for those who want to travel.
Buy foreign currency in advance
Be sure to buy currency when you arrive at the airport. In addition to being more expensive, you end up at a loss.
To say it would be acquire this currency while you are in your country, going to an exchange office that sells the currency of the destination country of your trip, be it dollar, euro, pound, peso or any other.
"However, do this well in advance, research the currency value here and in the destination country and keep an eye on the day's quotations before making your purchase."
Is it worth taking out travel financing?
The answer is yes! Even if you still haven't managed to gather all the money to make your trip, it pays to think about alternatives that can help turn that dream into reality.
One of them is precisely the financing of trips which, as you have seen, contributes to the payment of certain expenses and even reduces the amount of expenses during the trip.
Another advantage that the credit modality brings is the chance to pay this investment in up to 48 months.
If you want to be more sure that this is the right option, search for a bank, travel agency or financial institution that offers an online financing simulation.
Normally, this financing simulation is available on the website of the company that is providing the service. To use it is very simple, just enter the requested data and see if the financing matches your profile.
Wrapping Up
Throughout our article, you could learn more about the characteristics of travel financing and the main information that encompasses this line of credit.
He was also able to understand that good financial planning for the trip and organization can positively add to his experience and that of his family when using this partial financing.
To make your trip even more pleasant and without financial complications, how about understanding the benefits of a digital account for those who like to travel?
Before you go, we'd like to hear from you. Do you think this financing delivers the best benefits and conditions for your trip?