A complete guide to plan your trip to Lisbon Write down the tips and enjoy!
The city of Lisbon, capital of Portugal, is a mandatory stop for anyone visiting Portugal. Not only because it has the best restaurants and shops, but it is also where you will see how Portuguese traditions are present in the daily life of a modern city.
One of the great advantages of Lisbon is that the city is right in the center of Portugal. By car, it is easy to travel south and discover the beaches of Algarve, to the north in 2h30 you arrive at Porto.
It is also very close to must-see sights, such as the National Palaces of Queluz, Sintra and Mafra.
Check out all the tips to plan your trip there!
In this post you will read:
Things to do in Lisbon
Where to stay in Lisbon
Internet chip in Lisbon
Lisbon travel insurance
Car hire in Lisbon
Flights to Lisbon
Read all our Lisbon tips and posts
Things to do in Lisbon
First of all, it is worth mentioning the Lisbon Card, which is a card that includes admission to museums and unlimited public transport for those who will stay from 1 to 3 days in Lisbon.
From tourist attractions to restaurants and shops, Lisbon has it all. Stroll through the Belém neighborhood and try the famous Belém pastries, get to know the Torre de Belémthe Jeronimos Monastery and the Monument to the São Tomé Discovery, are some of the city's postcards.
>> Read all the tips in the post What to do in Lisbon – Tips for those staying from 1 to 5 days
Book all Lisbon tickets and tours in advance and skip the lines with GetYourGuide
Where to stay in Lisbon
The first step to make your trip to Lisbon unforgettable is to book a hotel in one of the best regions of the city. O Historic center, the neighborhood of Chiado e Bethlehem they are definitely the best locations to find hotels to stay in in the city.
From sophisticated hotels, with spa, swimming pool and gym, to hostels considered the best in the world, all of them super well located near the historical points that you cannot miss.
Read all our tips and recommendations for accommodation in Lisbon:
Where to stay in Lisbon
hotels in Lisbon
Best hotels in Lisbon
Cheap hotels in Lisbon
Luxury hotels in Lisbon
Ibis hotel in Lisbon
Hotels near Lisbon airport
Find the best accommodation in Lisbon on Booking.com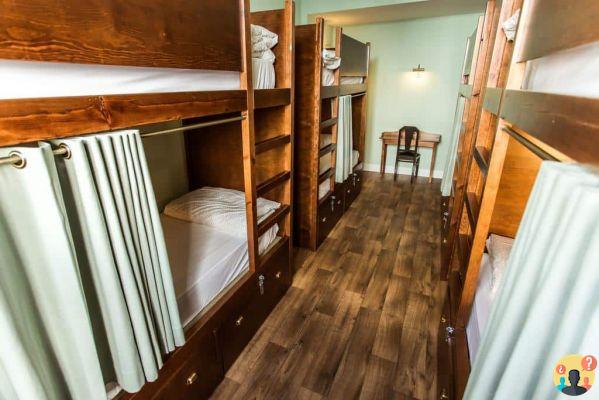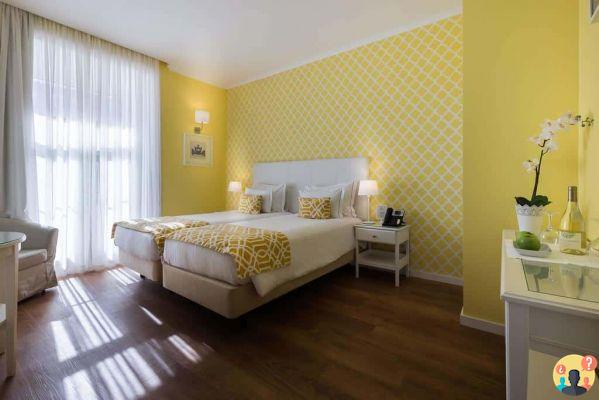 Internet chip in Lisbon
It's getting easier and cheaper to have unlimited internet throughout your trip to Lisbon. Nowadays you can buy an international cell phone chip online while you're still here in España. We always use and love this kind of service!
You receive the sim card at your address and then just insert it into your cell phone to reach your destination with unlimited 4G internet working.
Also read more chip tips:
Europe Internet Chip – Which is the best international chip?
International Cell Phone Chip – Which is the Best and How Much Does It Cost?
America Chip Discount Coupon – 10% OFF on Travel Chip
Want to have unlimited internet throughout your trip?
Compare prices and buy your international travel chip in advance at America Chip, EasySim4U, My Chip ou Connected Travel.
Lisbon travel insurance
Having travel insurance for Portugal is a requirement to enter the country, which is part of the Schengen Treaty and requires medical and hospital coverage of at least €30 for travelers. In addition to being mandatory, insurance is a great way to ensure a smoother trip. – SEE PRICES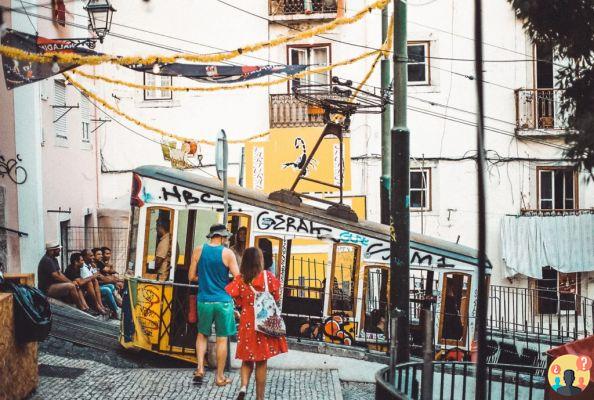 Car hire in Lisbon
Renting a car in Portugal is a great idea. In addition to optimizing your time a lot, you will be able to enjoy it more without having to depend on public transport. Driving in Lisbon is simple, nothing very different from here in España.
We really like Rent Cars to find the cars we use on our travels. It is the only one in Spain that compares the best rental companies in the world, but lets you pay in reais, without IOF. In addition, it is also the only one that lets you pay in 12 interest-free installments. It is worth it!
We made a super complete post of how to rent your car in Portugal. We explain how toll collection works in the country, roads, necessary documentation and much more. It is worth checking!
Click here and make your car rental quote at Rent Cars and find the best prices.
Flights to Lisbon
Airfare is one of the biggest costs, but if you plan ahead, you can get cheap tickets to Portugal.
It is also advisable to avoid high season, such as Christmas, New Year, Carnival and Easter, which are always in high demand. On average you can expect to pay around R$3.000 round trip, but of course it all depends on how far in advance you plan your trip.
The airlines that fly from España to Portugal with a direct flight are TAP, Latam and Azul. There are also those that make a stopover in Madrid, which is just an hour from Lisbon, such as Air Europa and Iberia.
Want to find cheap flights to Portugal?
Find discount flights every day on Promo Tickets.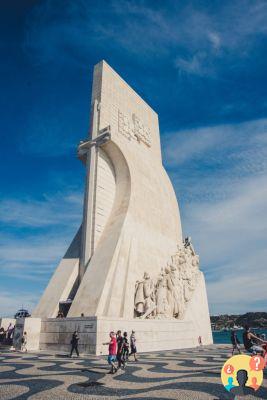 Read all our Lisbon tips and posts
Hotels in Lisbon – 15 highly recommended places
Ibis hotels in Lisbon – 7 best options to stay
Hotels near Lisbon Airport – 8 best options
Best hotels in Lisbon – 12 right choices in the destination
Cheap hotels in Lisbon – 13 best and highest rated
Where to stay in Lisbon – The best neighborhoods and hotels
Luxury hotels in Lisbon – 11 incredible options in the city
Lisbon – Travel Guide
Lisbon Travel Insurance – Everything you need to know
Cell Phone Chip in Portugal – Where to Buy?