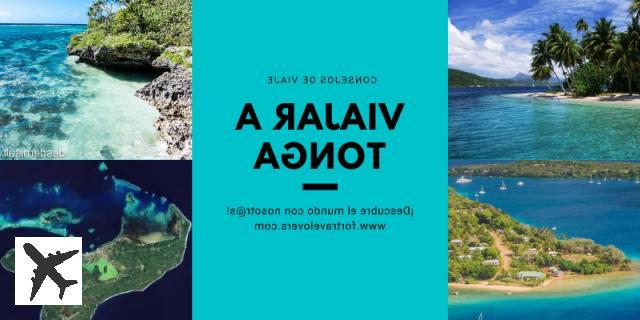 Summary:
1. Route and map for Tonga
2. Best time to travel to Tonga
3. What to see in Tonga
3.1 Tongatapu
3.2 Ha'apai
3.3 'Eua' Island
4. What to do in Tonga
5. Travel tips for Tonga
From ForTravelLovers we have created a list of destinations and tourist activities that you can see and do in Tonga Did you know that the Kingdom of Tonga is made up of 170 islands, of which only 40 are inhabited? Visit the capital city and learn about the different activities you can see and do in the country.
Route and map of Tonga
Before you start it is important that you know how to move around Tonga by making the most of the time. That's why we've marked the places you need to see on the map and then explained how to get from one place to another:
Arrival at Tongatapu Group: this is the starting point for all travellers because this is where you will arrive with your international flight. Here you will find the capital Nuku'alofa and the main royal residences.
From Tongatapu Group to 'Eua Island: You will go by plane to Eua. This island offers forest walks, exotic birds and wildlife just two hours from Nuku'alofa.
From Eua to Ha'apai Group: You can reach it perfectly by plane. They are islands relatively close to the capital, here you can enjoy quiet beaches with sand and crystal clear waters.
From Ha'apai Group to Vava'u Group: you will arrive at Neiafu, and it is the most visited group of islands during the humpback whale watching season.
Best time to travel to Tonga

The best time to travel to Tonga is in January and March, where you have a pleasant climate or warm weather and only moderate rainfall. The average maximum temperature in Tonga is 28°C in February and 23°C in July.
Tonga's average climate figure is 8.1. This is based on several factors, such as average temperatures, the possibility of precipitation and the climatic experiences of others.
What to see in Tonga
Are you thinking of making a trip to Tonga? We will help you decide and explain what to see in Tonga and what sights you should visit ifyou are.

Tongatapu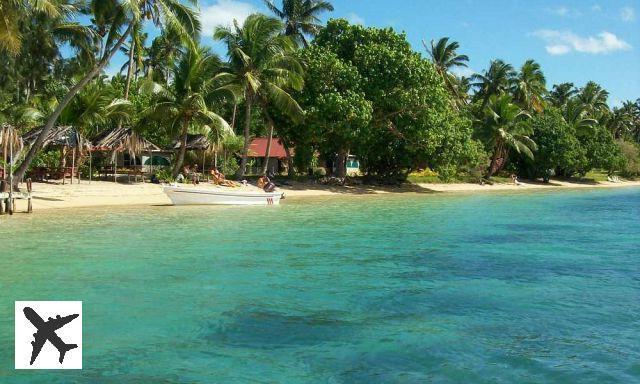 image source: TripAdvisor
Tongatapu does not offer many sandy beaches, it is the main island of the country where the real businesses and residences are located. You can reach beautiful beaches by taking a boat and spending the day on a nearby island
Nuku'alofa: is the capital of Tonga and the largest city you will find. You can visit the Royal Palace, the royal tombs, the market and the church.
Pangaimotu Island: This is a tour that will take you to a wonderful beach and you can snorkel. It is the cheapest tour and will take you a whole day.
Vava'u: You can arrive by ferry from the capital. There you can visit Swallow's Cave, a beautiful cave in the sea for swimming and diving.
Ha'apai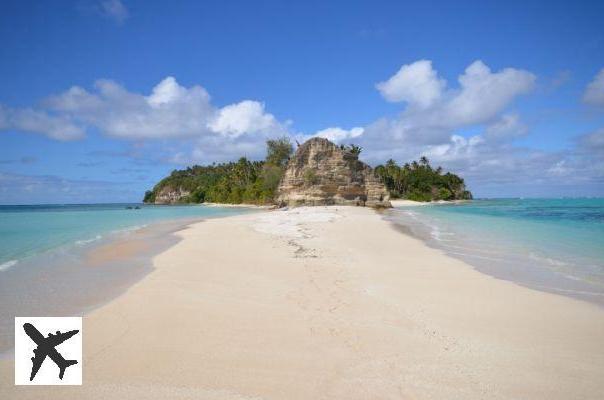 source image: Yacht Adina
Ha'apai is a group of islands, reefs and sandbanks of Tonga, as well as an administrative division of the country. It is located about 150 km north of Tongatapu. The main islands are Lifuka and Foa, which are the most populated and are located almost together.
FoaIsland: It is an island linked to Ha'apai by a bridge. It is worth doing this tour, because in Foa you will find the best sandy beaches that offer a nice time of snorkeling, the place is called Matafonua Resort.
Lifuka: Another interesting visit on the island of Lifuka is to reach the end of the road to the north. You will reach some sandy beaches, less attractive than those of Matafonua, from which you can see the island of Uoleva and at low tide you can walk to it.

Eua' Island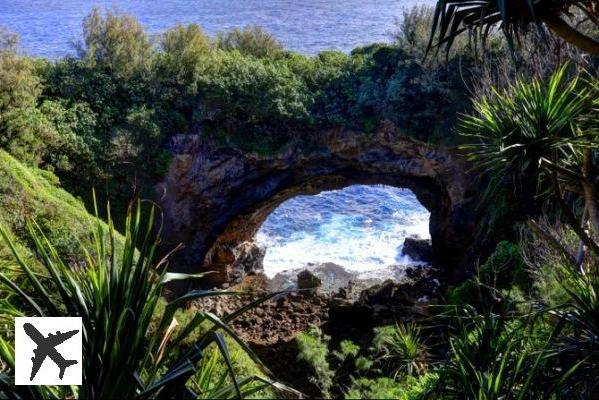 image source: Tonga Pocket Guide
Eua is an island of Tonga, the sister island of Tongatapu located 18 km to the southeast. Unlike the other islands of Tonga, ʻEua is a mountainous volcanic island rising in the east to 383 m.
From Ha'apai we will return to Nuku'alofa and there take the ferry to 'Eua. On this wonderful island you can swim with humpback whales in the wild - quite an experience!
Besides, the island is beautiful and offers walks that you will love. You will be able to see walk by cliffs and enjoy a very varied fauna.
What to do in Tonga
So far we have explained what you can see in Tonga on a tourist and cultural level. But don't worry, this country also offers activities and adventures that will make your experience unique. Here are somesuggestions for activities to doin Tonga:

Diving/Snorkeling: One of the things to do in Tonga is to dive or snorkel. Tonga offers some wonderful beaches with an unparalleled sea fauna.
Swimming with whales: As mentioned above, at 'Eua you can experience swimming with humpbackwhales in total freedom.
Excursions: Tonga offers sea and mountains. That is why another thing to do in Tonga is to go on excursions in its forests. You will be able to enjoy unique landscapes and views.
Visit the market: You can't miss the markets on the islands. There you can learn a lot about the culture of their inhabitants.
Gastronomy: When you travel to another country, it is very interesting to eat out to try the different typical dishes there.
Travel Tips to Tonga
Tonga has a very different culture from ours and a different standard of living. That's why you should consider the following tips before you travel:

Visa: Passport valid for 6 months after intended departure from Tonga and a ticket to leave the country. No visa is required for Spanish citizens for a stay of up to 30 days.
Security: Although there are no specific cases or threats of acts of terrorism so far, the risk is global and therefore cannot be totally ruled out.
Natural disasters: Tonga is located in the Pacific "Ring of Fire", a seismically active area where earthquakes and volcanic eruptions can occur.
Vaccinations: Although there is no mandatory vaccination, Hepatitis A and Typhus vaccines are recommended to prevent contracting them in case of ingestion of intoxicated food or drinks and Hepatitis B. Only the yellow fever and cholera vaccines are mandatory for travelers from countries where these diseases exist.
Currency: The Tongan currency is the "Pa'anga" (TOP). The exchange rate to date is approximately 1 Euro = 2.6 TOP
Budget: Tonga is a relatively expensive country for tourists. Excursions, hotels and restaurants for foreigners tend to have high prices. ... However, as a country with emerging tourism, it is easy to get into the everyday economy of the Tongans and in this case everything is cheaper. To give you an idea, eating in local restaurants, with a very good quality and quite healthy, can cost us about 5 euros (12 pa'angas), a local beer about 2 euros