A complete guide to planning your trip to Athens. Write down the tips and enjoy a lot!
Athens is one of the most recommended destinations for those interested in history, and one of the most coveted by travelers from all over the world. After all, with so many ancient monuments and such historical importance, it would be strange if a city so rich with a heritage of ancient buildings were seen otherwise.
The capital of Greece is truly an open-air museum. Being the cradle of democracy, theater and philosophy, you will see indescribable attractions up close, but don't think that it is only in ancient ruins that the place is summed up – there is also a lot of action in the most modern part of the city.
Learn all about Athens and see the tips for planning your trip below.
In this post you will read:
Things to do in Athens
Where to stay in Athens
Athens hotels
Where to eat in Athens – Restaurant Tips
Internet chip in Athens
Athens travel insurance
Car hire in Athens
Flights to Greece
Things to do in Athens
In Athens, there is no shortage of tourist attractions. One of the most important is the Acropolis, the most famous construction of the type in the world. Other places that should be on the itinerary are the Acropolis Museum, the Parthenon, the Temple of Olympian Zeus, the Agora of Athens, and many others.
One of the options to get to know the most prominent monuments and still gain knowledge during the tour is to bet on guided tours. There are also day trips from Athens to other important nearby sites such as Meteora, Mycenae and Delphi.
Book all Athens tickets and tours in advance and skip the lines with GetYourGuide
Where to stay in Athens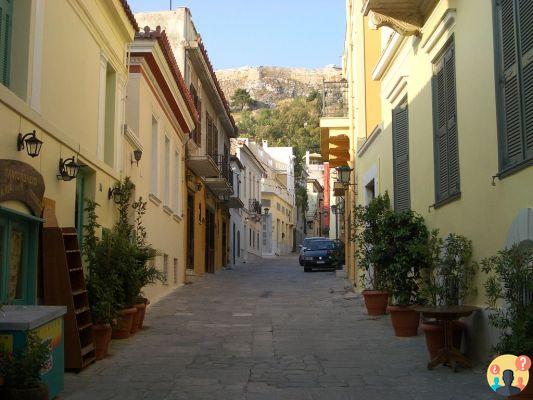 The best neighborhood to stay in Athens is Plaka, an ancient and centrally located area of ​​the city. From there you guarantee proximity to a series of points of interest and, with that, facilitate the transport logistics during the trip.
The layout of the place in the city is great, right at the foot of the Acropolis. In addition, the neighborhood is colorful and lively and therefore very inviting.
Check out more options Where to stay in Athens
Athens hotels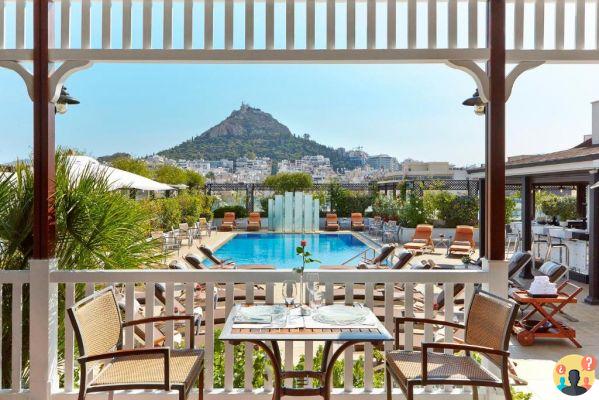 In addition to knowing the recommended regions to stay, knowing which are the best Athens hotels It can also help you plan your trip. Therefore, below we separate tips on some of the best recommended places to stay.
Four Seasons Astir Palace Hotel – Daily rates from € 971 – Note 9,3
Hotel Great Britain – Daily rates from € 599 – Note 9,2
The Margie – Daily rates from € 477 – Note 8,8
Apollon Palace & Thalasso sofas – Daily rates from € 320 – Note 8,2
See all hotel options in Athens.
Where to eat in Athens – Restaurant Tips
O Art Lounge is a New Hotel rooftop restaurant and bar and is a super tip for lovers of gastronomy, cocktails and trendy places.
A Kalokerinos Tavern is one of the oldest and most traditional greek taverns, situated in the heart of Plaka, the oldest part of Athens.
O Zonars it's the place to be to eat and drink wonderfully, as well as being the best place to see and be seen in Athens.
Read more:
Restaurants in Athens – must-see places to dine in the city
Internet chip in Athens
It is getting easier and cheaper to have unlimited internet throughout your trip to Athens. Nowadays you can buy an international cell phone chip online while you're still here in España. We always use and love it!
You receive the sim card at your address and then just insert it into your cell phone to reach your destination with unlimited 4G internet working.
Also read more chip tips:
International Cell Phone Chip – Which is the Best and How Much Does It Cost?
America Chip Discount Coupon – 10% OFF on Travel Chip
Want to have unlimited internet throughout your trip?
Compare prices and buy your international travel chip in advance at America Chip.
Athens travel insurance
Having travel insurance for Athens is a requirement to enter the country, which is part of the Schengen Treaty and requires medical and hospital coverage of at least €30 for travelers. In addition to being mandatory, insurance is a great way to ensure a smoother trip. Also enjoy our Insurance Promo discount coupon. - SEE PRICES
Read all about travel insurance:
Travel Insurance Greece – What is the best plan and how to buy it
Documents to enter Europe – See which ones you need
Travel Insurance Europe – Complete Guide on How to Hire
How much does travel insurance for Europe cost?
What is the Cheapest Travel Insurance – Tips on How to Save
How to Get Travel Insurance – 5 Easy Steps [DISCOUNT]
Which Travel Insurance to Choose – 3 Infallible Tips to Help
Best Travel Insurance Europe – Which one to choose for your trip?
International Travel Insurance – Step-by-step How to Hire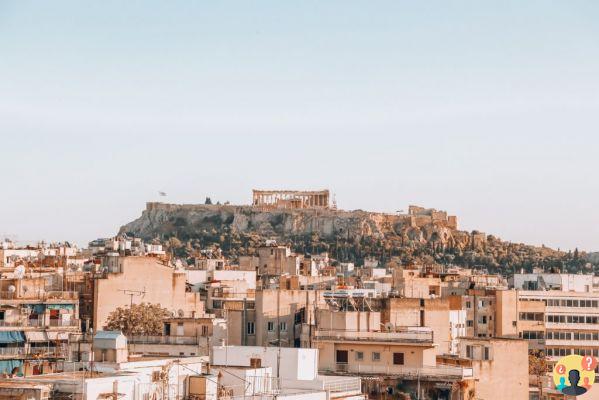 Car hire in Athens
Renting a car in Athens is a great idea. In addition to optimizing your time a lot, you will be able to enjoy it more without having to depend on public transport.
We really like Rent Cars to find the cars we use on our travels. It is the only one in Spain that compares the best rental companies in the world, but lets you pay in reais, without IOF. In addition, it is also the only one that lets you pay in 12 interest-free installments. It is worth it!
Haven't rented a car for your trip yet?
Guarantee the best price, without IOF, and pay in up to 12 interest-free installments at RentCars.
Flights to Greece
Looking for a good deal and flight prices? When buying tickets to Greece, it is worth taking a look at the website Promo Tickets.
It is quite common to find cheaper and better flight options than on other sites. We always use and is it worth it?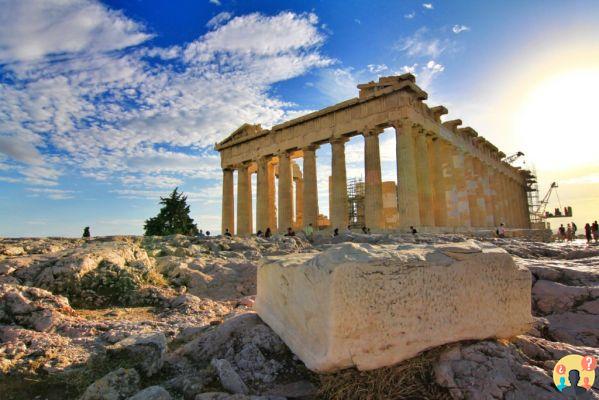 Read more:
Athens
The Margi Hotel
restaurants in Athens
Athens travel insurance
Greece
hotels in Santorini
Greece
Greek islands
Santorini
Itinerary in Santorini
Where to Stay in Santorini
Kefalonia in Greece
Lefkada
Hotels in Mykonos
Hotels in Zakynthos